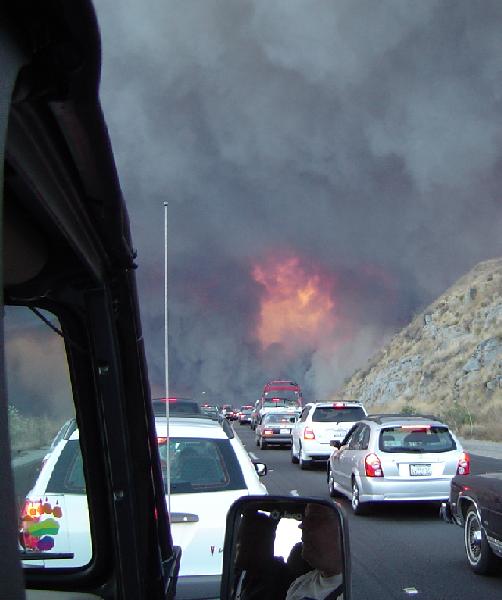 The October Fires

October  26-??,  2003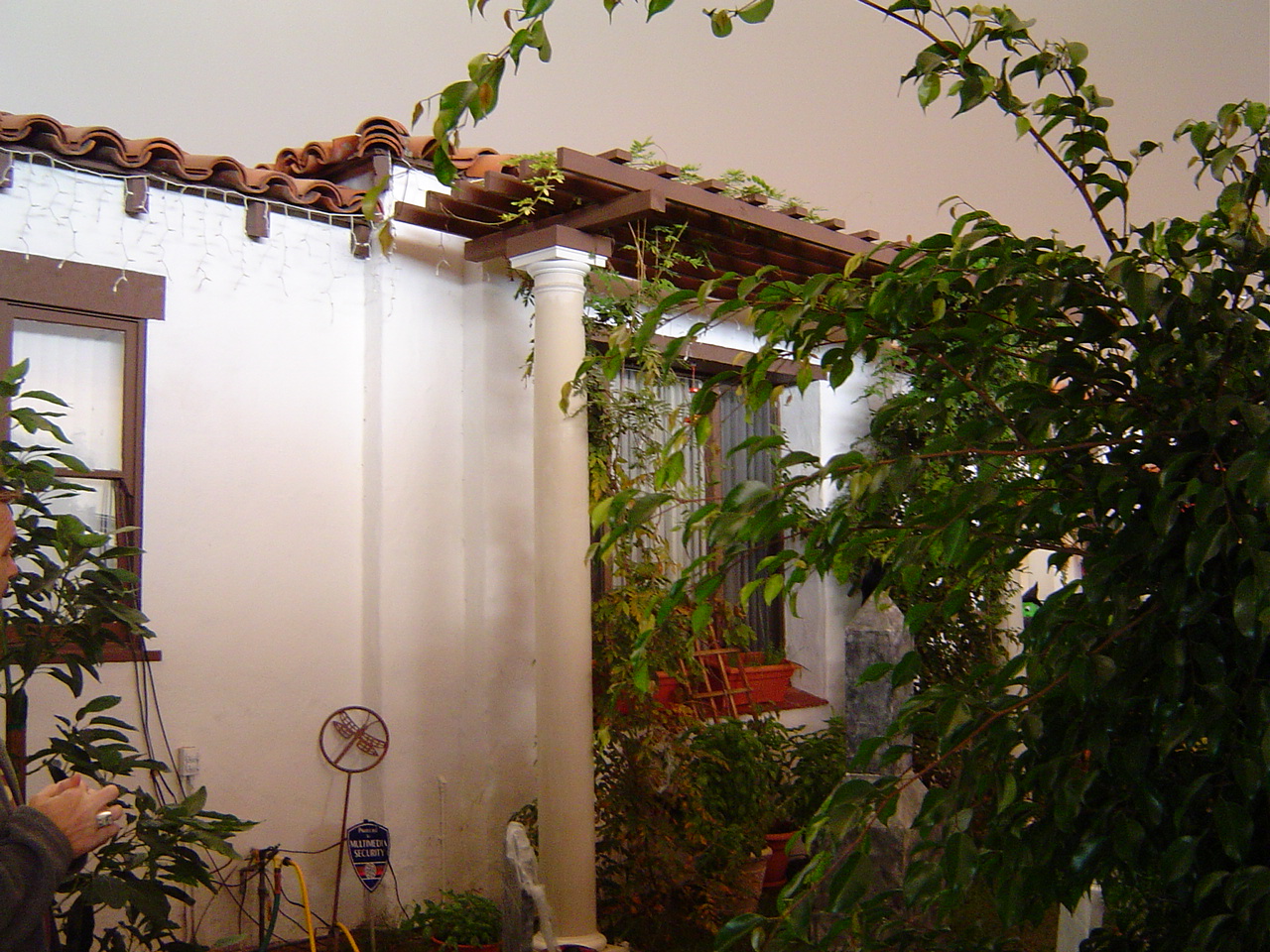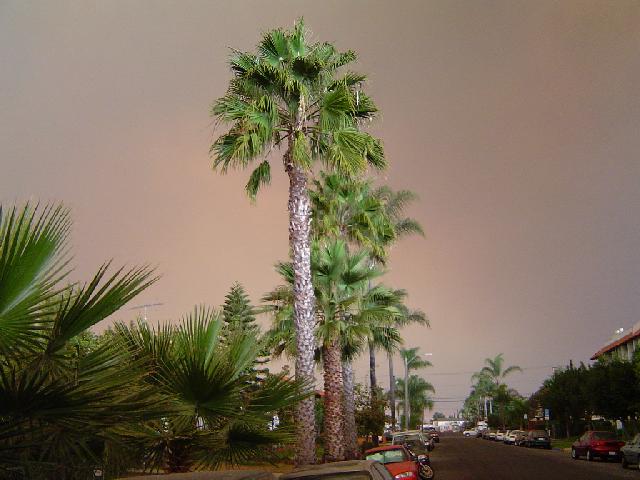 The sky was an orange grey which gave off this weird filtered light.  It made everything look fluorescent on high and slowly fade to dark near the ground.  It was windy, warm, smokey smelling,  and ash covered.  We thought the Santa Ana Winds were bringing ashes from the Rancho Cucamonga fire down our way...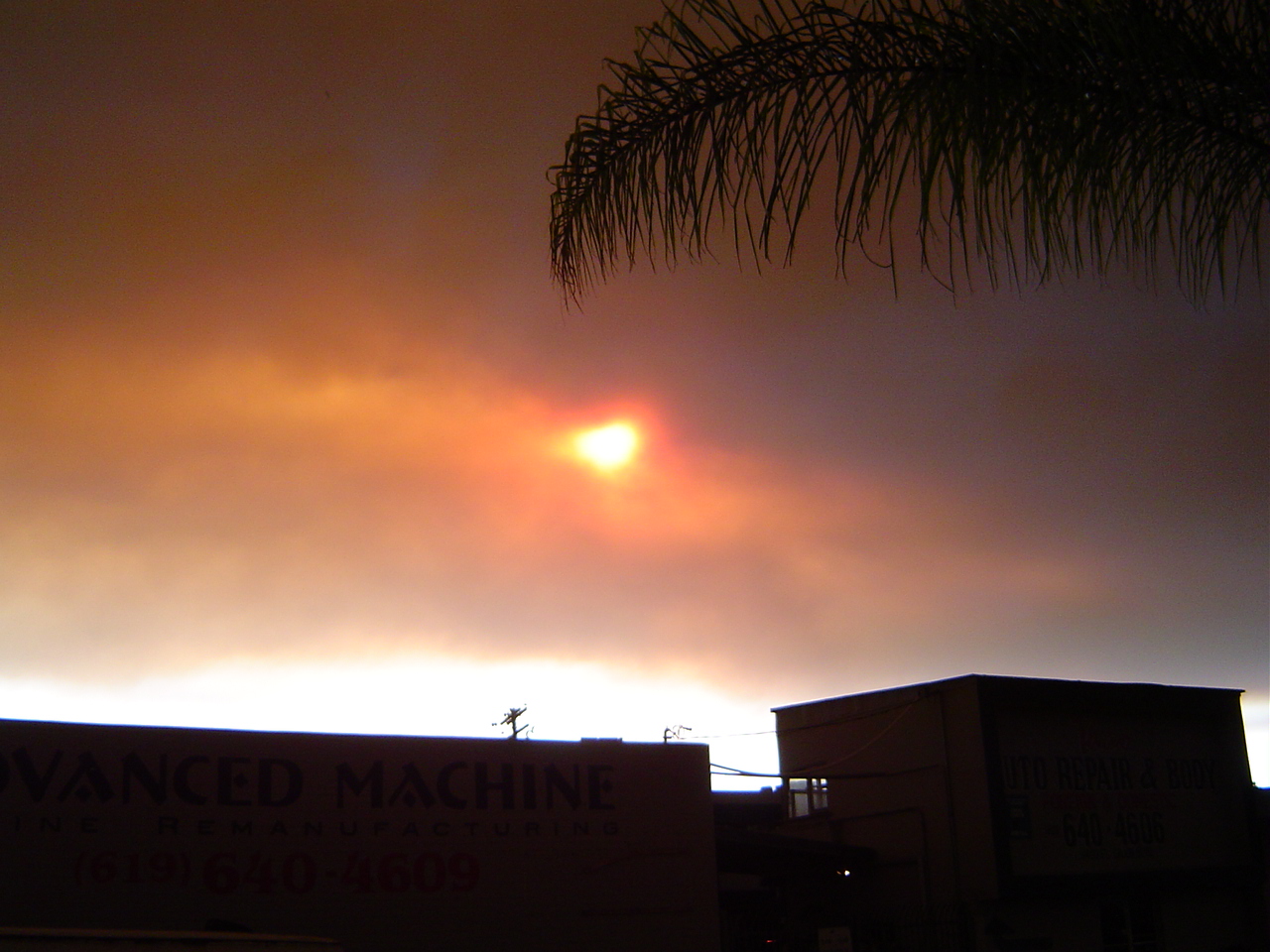 The sun was a Yellow-Orange...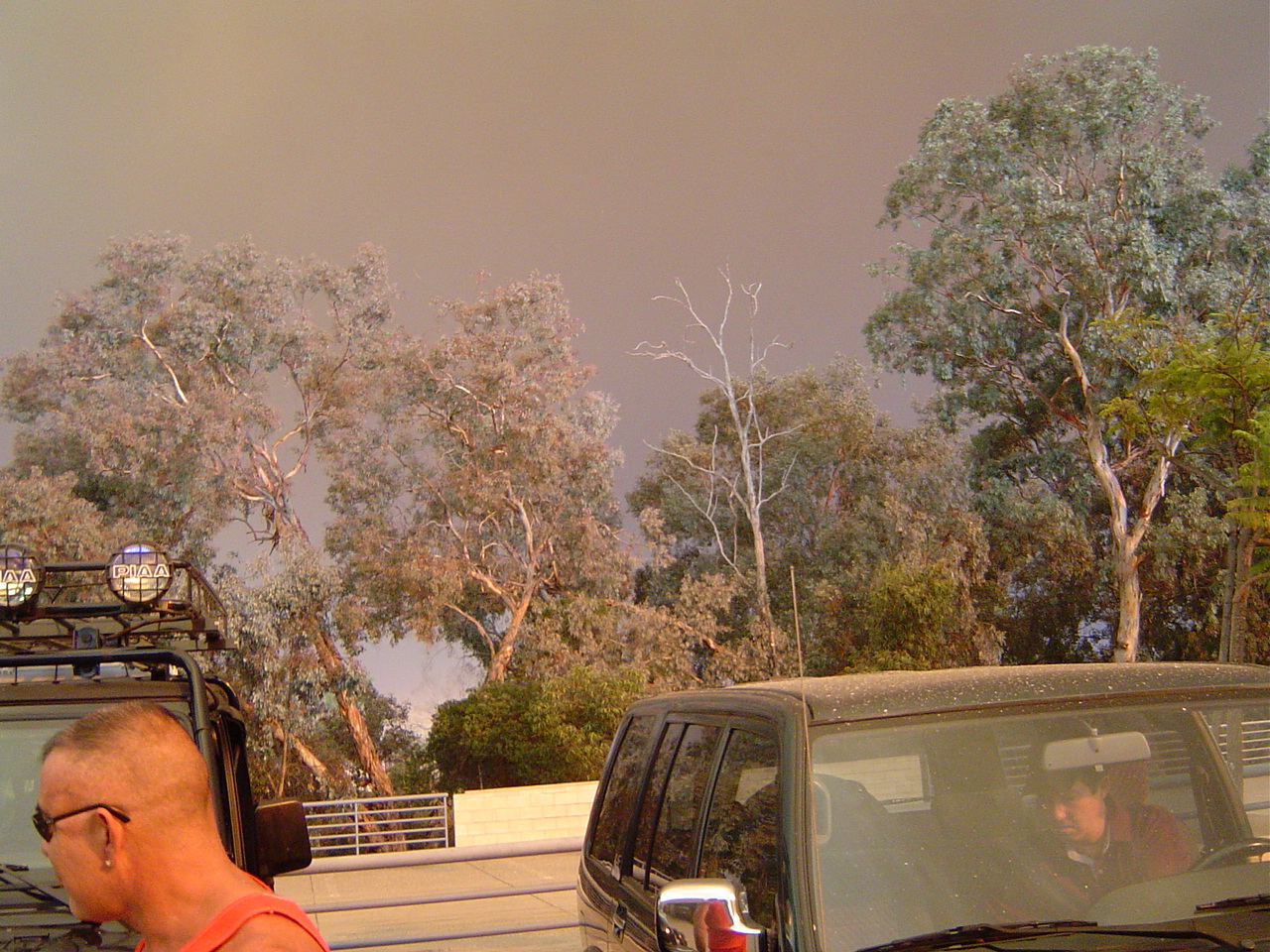 We had plans to go with the club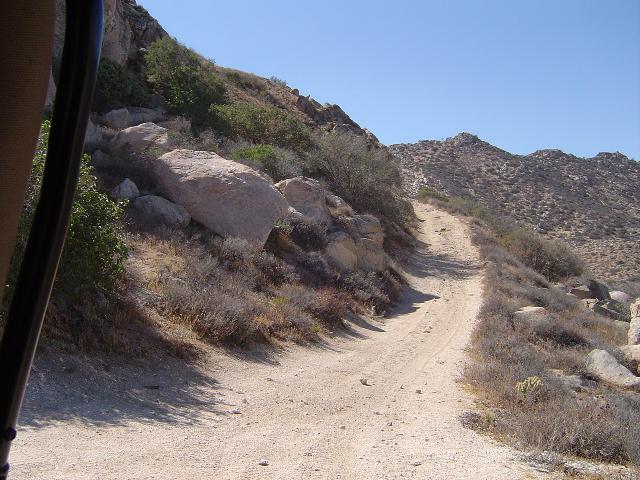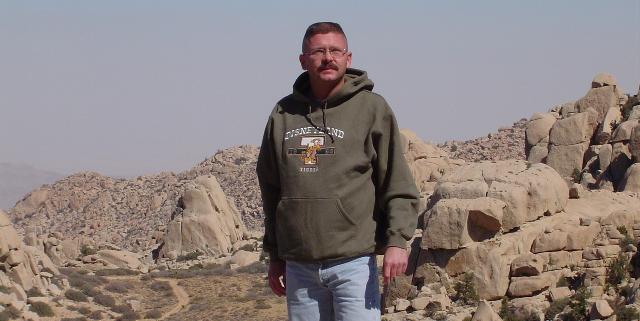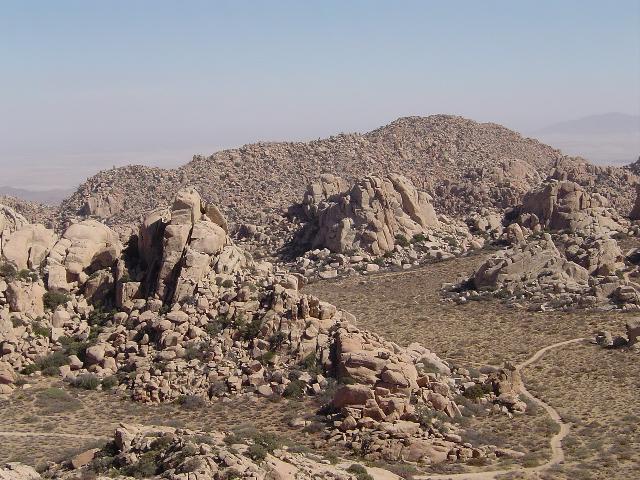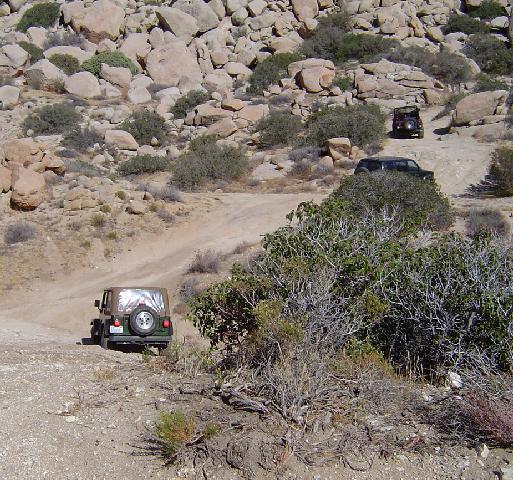 And that is exactly what we did.  With our Ice chest full of sodas, sandwiches and chocolate chip cookies, we played at and around Elliot's Mine!

We explored new roads and ate and drank and played some more.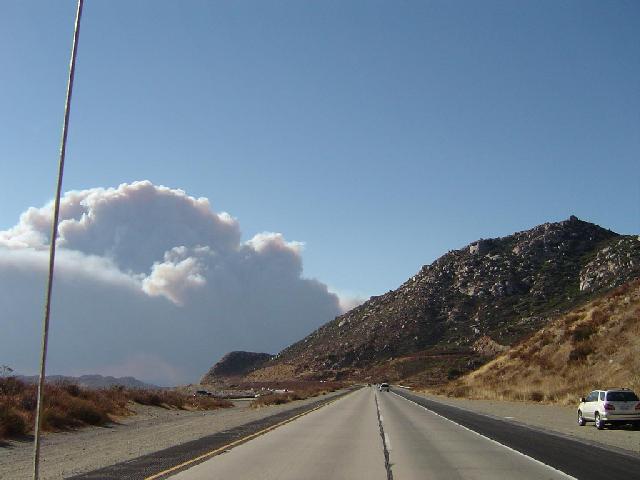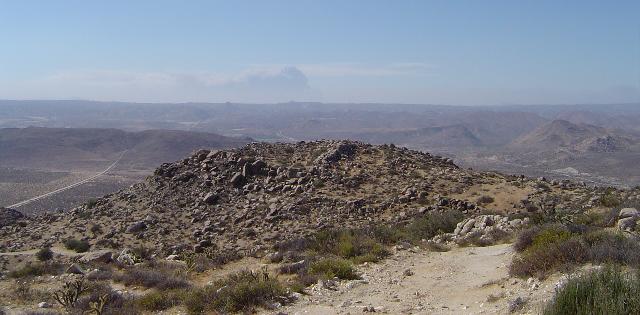 THEN WE NOTICED SOMETHING NOT QUITE RIGHT...

Off in the distance on the horizon (about 70 miles away) were some strange looking cloud formations.

We had heard about a fire in Mexico but the direction was wrong...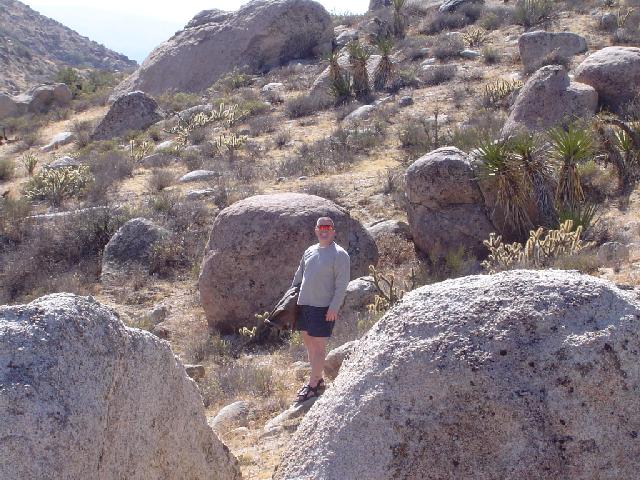 WE WORKED OUR WAY DOWN AND EAST TO FIND OUR WAY BACK TO HIGHWAY  8.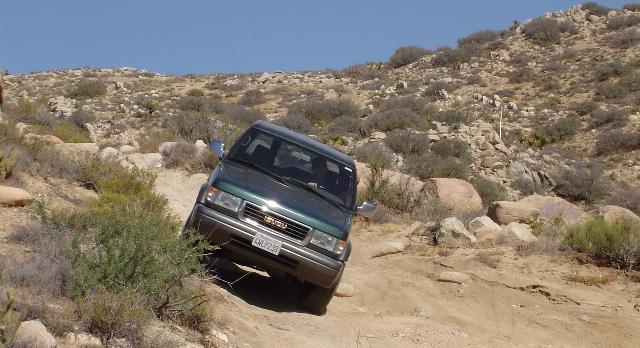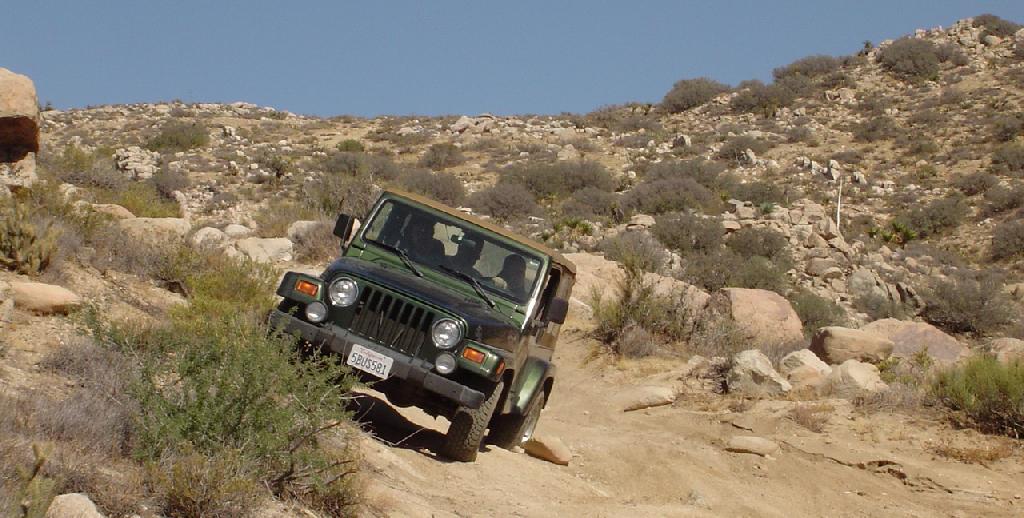 BY 3:00 PM WE WERE READY TO HIT THE FREEWAY WEST, FOR THE DRIVE HOME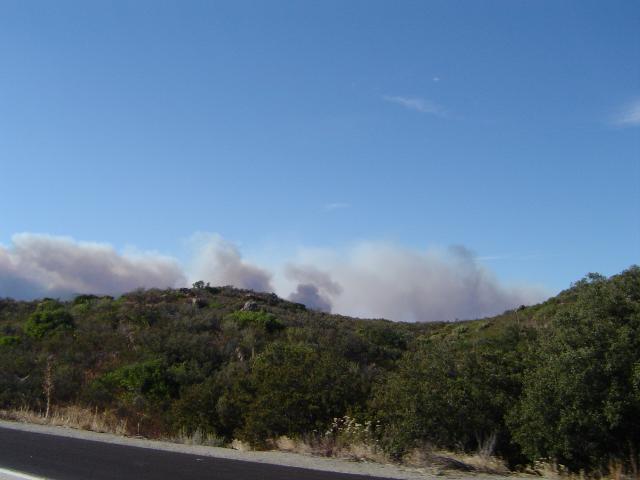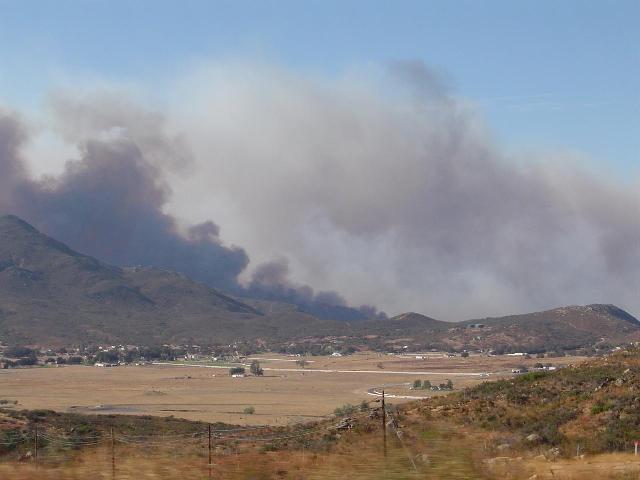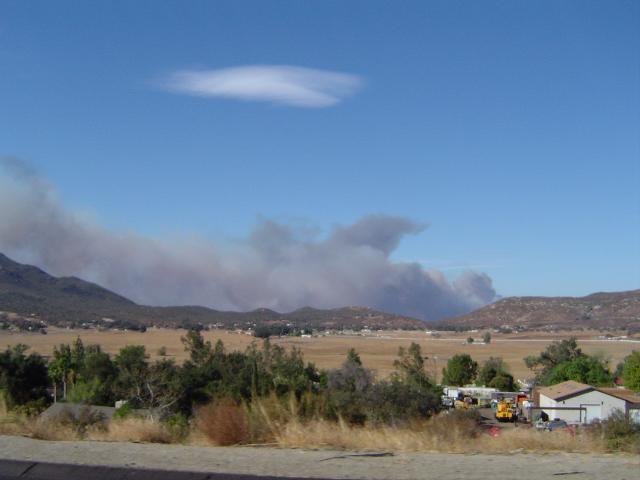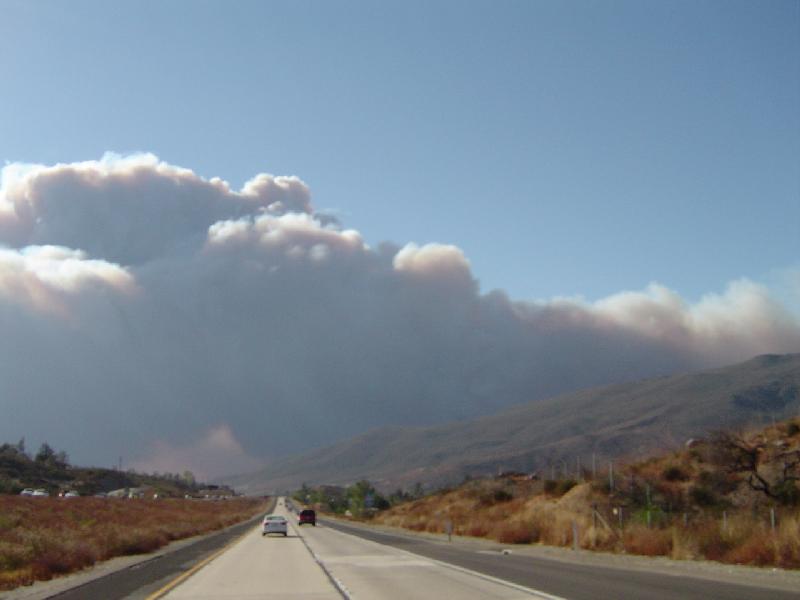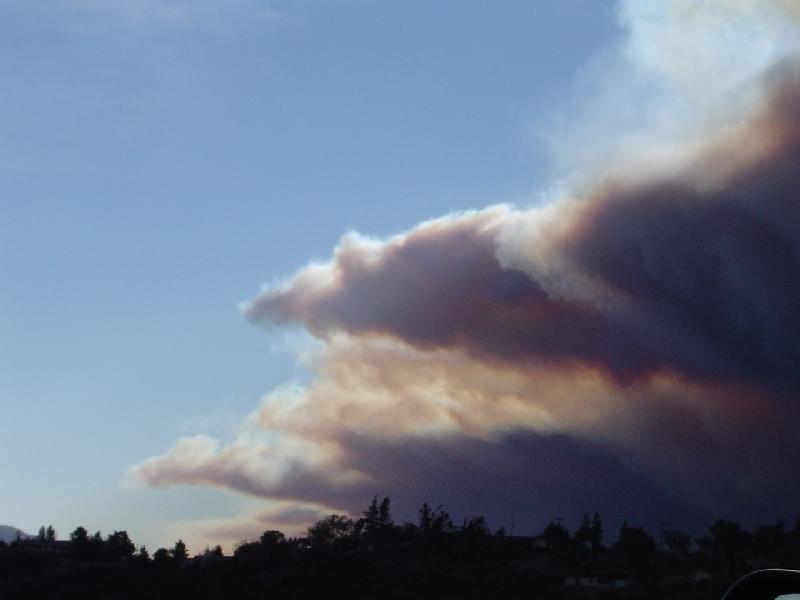 And the closer we got to San Diego, the bigger the smoke clouds got...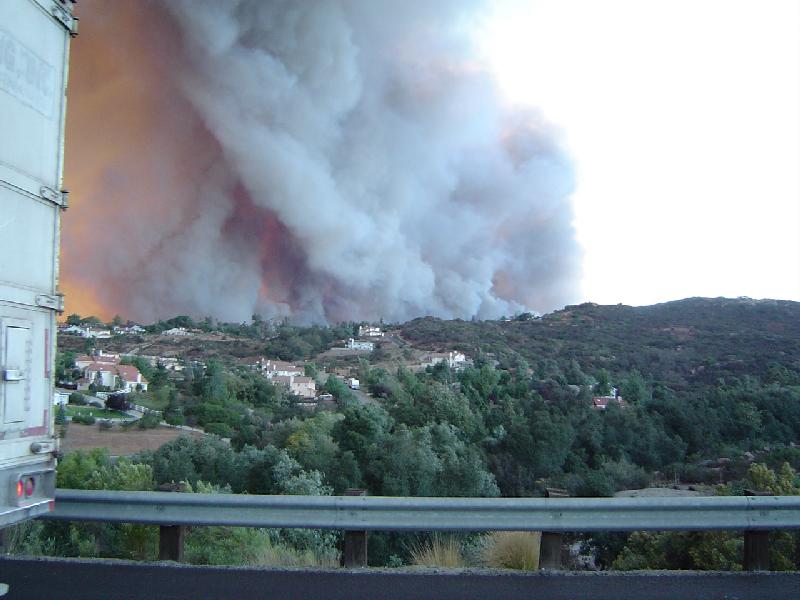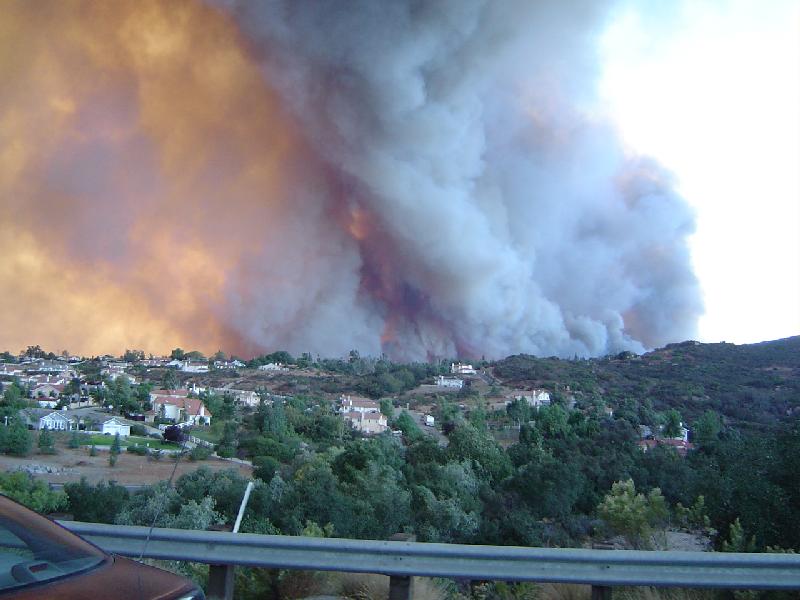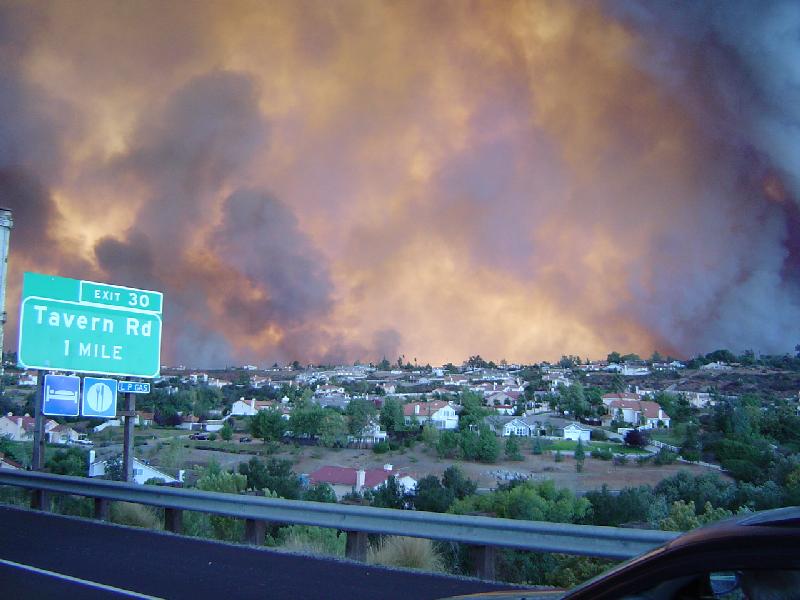 THE SUN WAS BLOCKED OUT, BUT THE CLOUDS DANCED WITH COLOR...  THE COLOR OF FIRE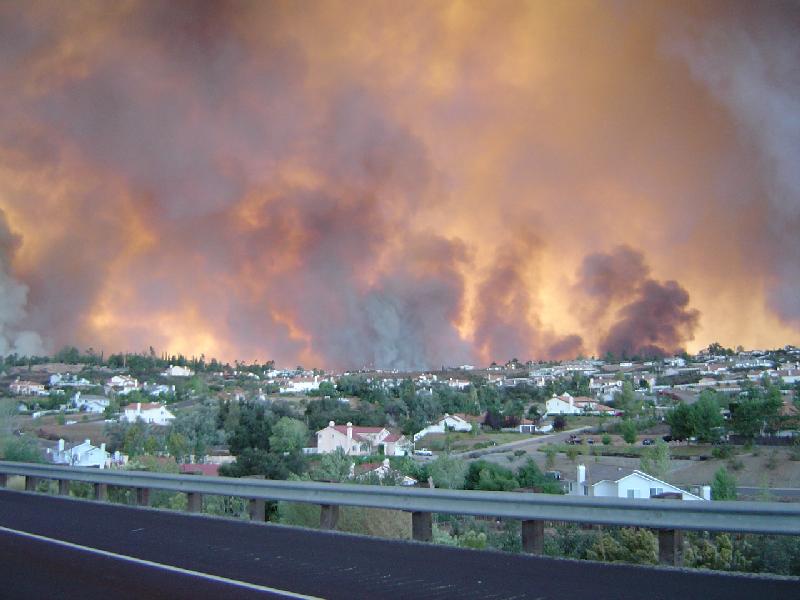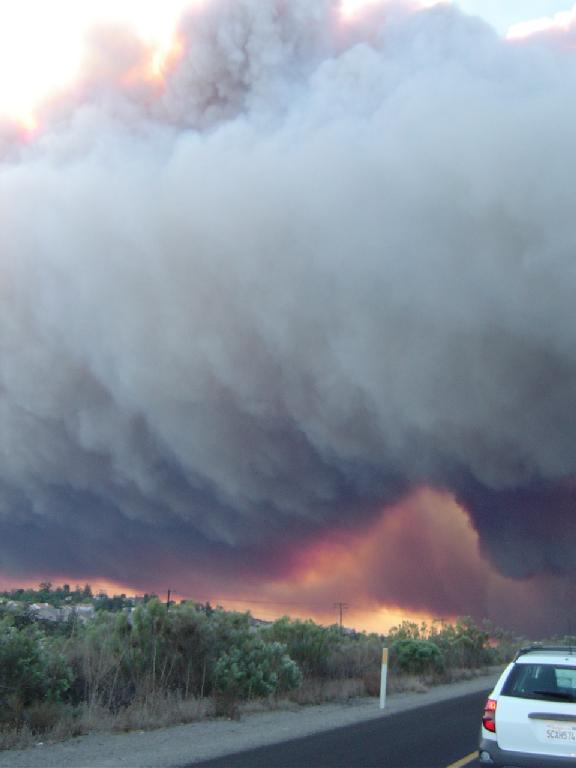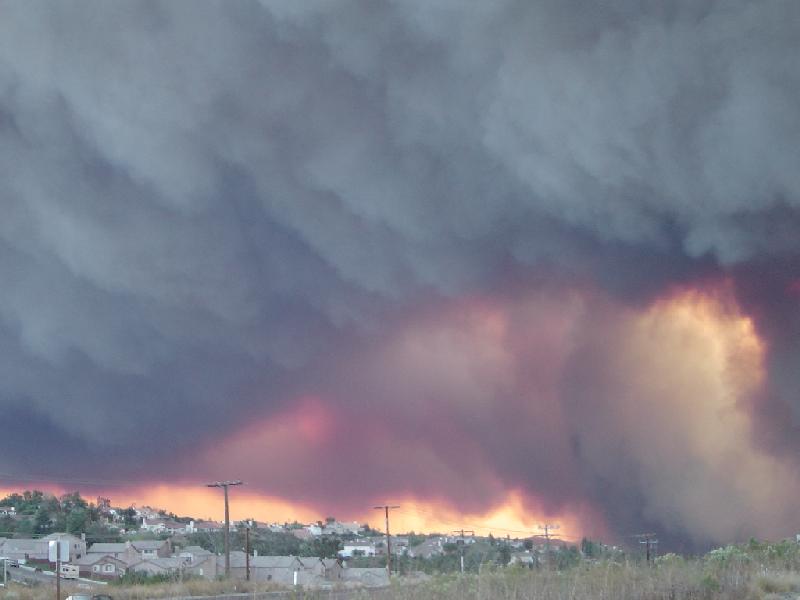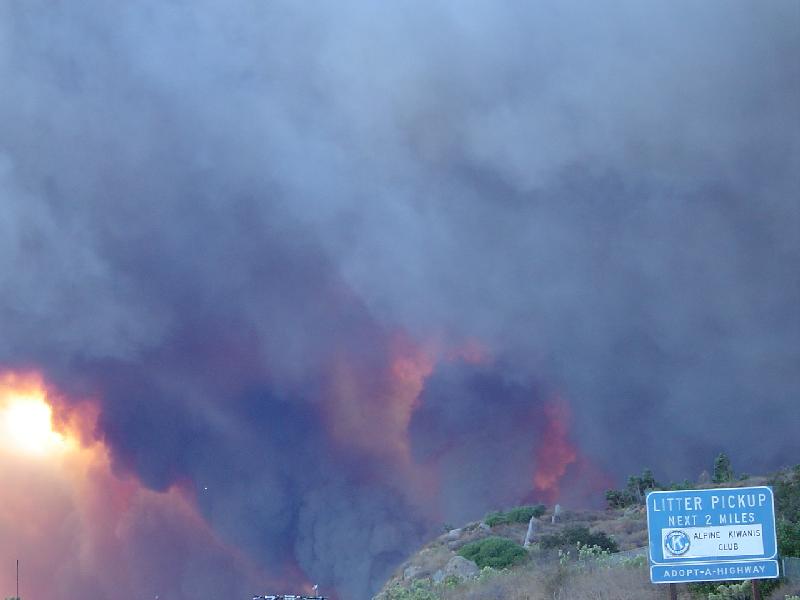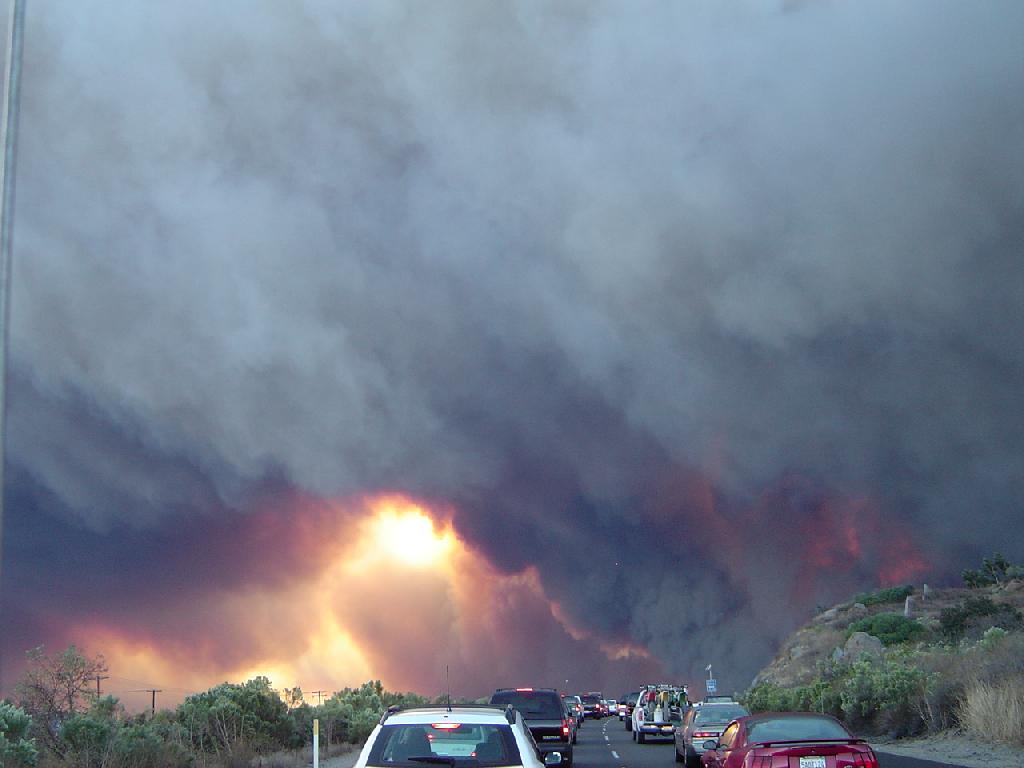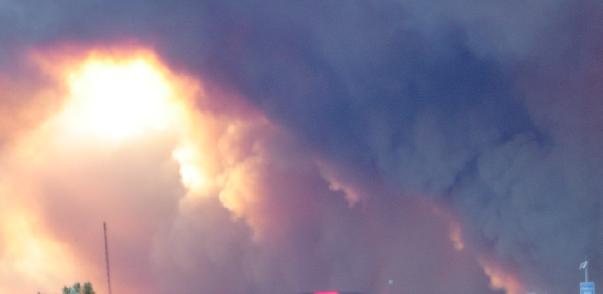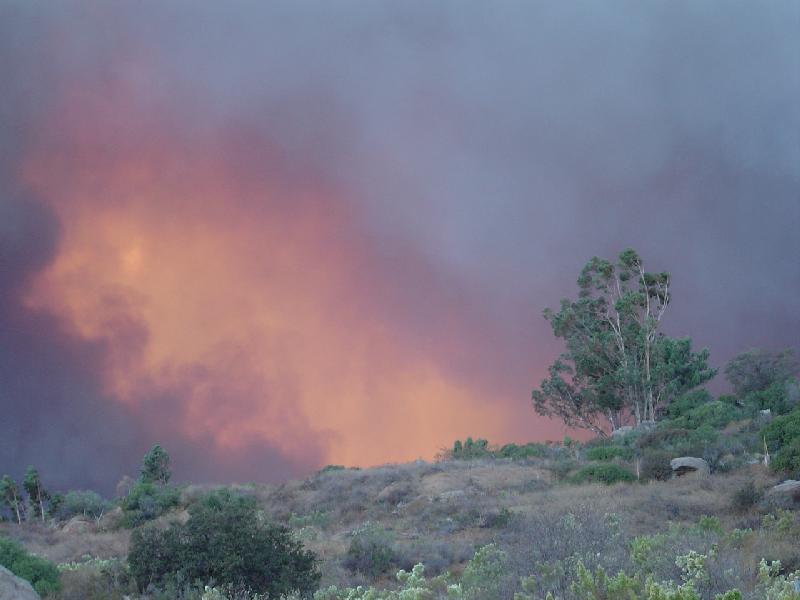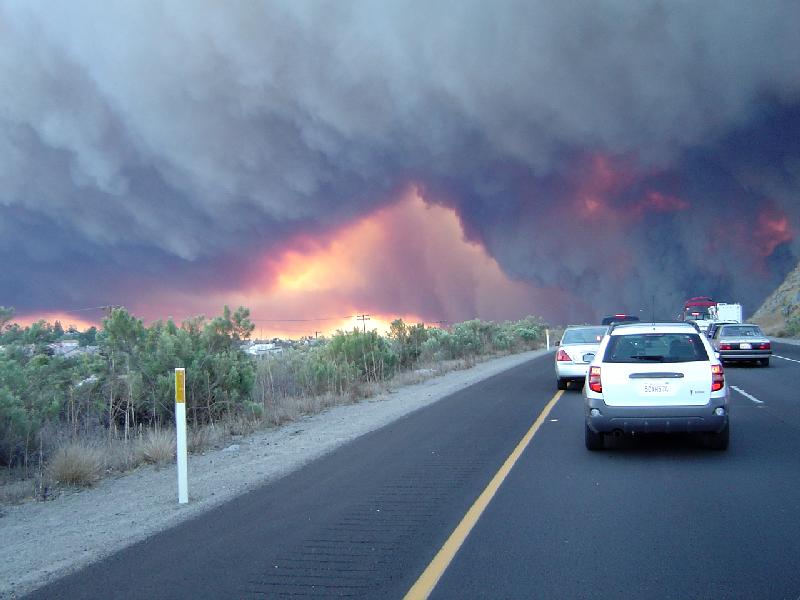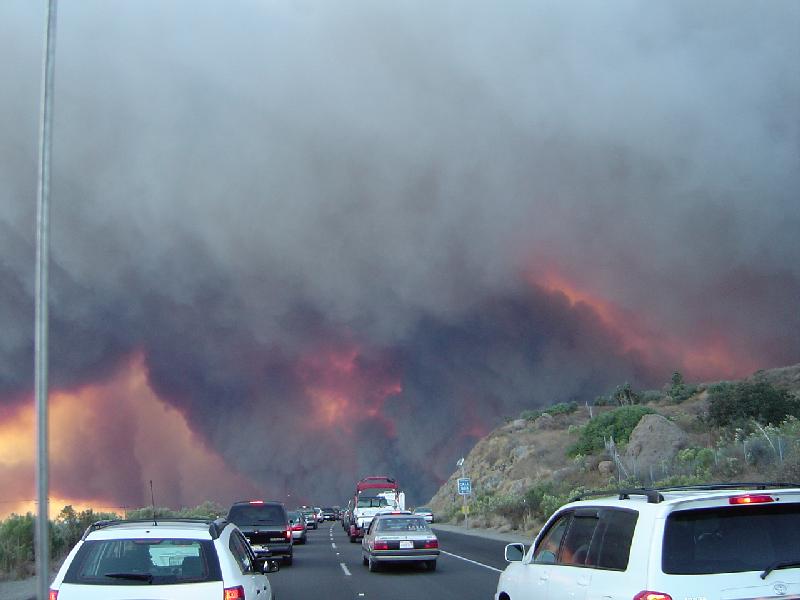 FIRE WAS EVERYWHERE...

THE FIRE WAS BEING FUELED BY HOMES AND DRY BRUSH,  PUSHED BY THE HOT DRY SANTA ANA WINDS.  IT WAS JUMPING BOTH SIDES OF THE FREEWAY...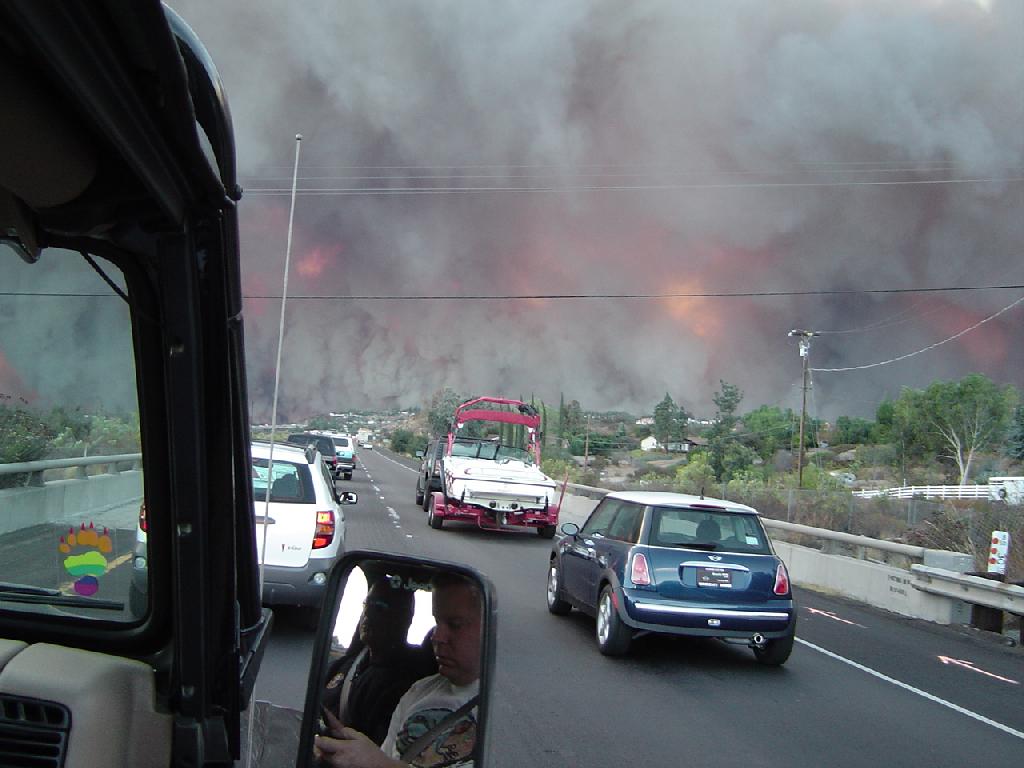 ...AND WE WERE DRIVING RIGHT INTO IT.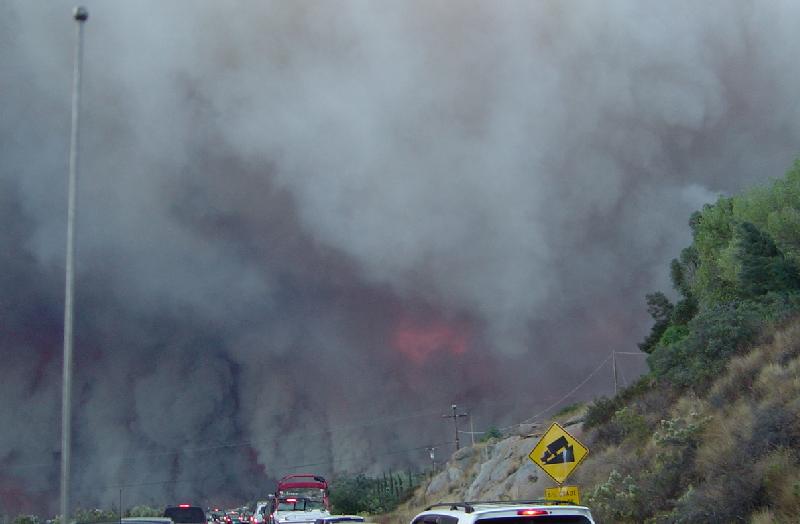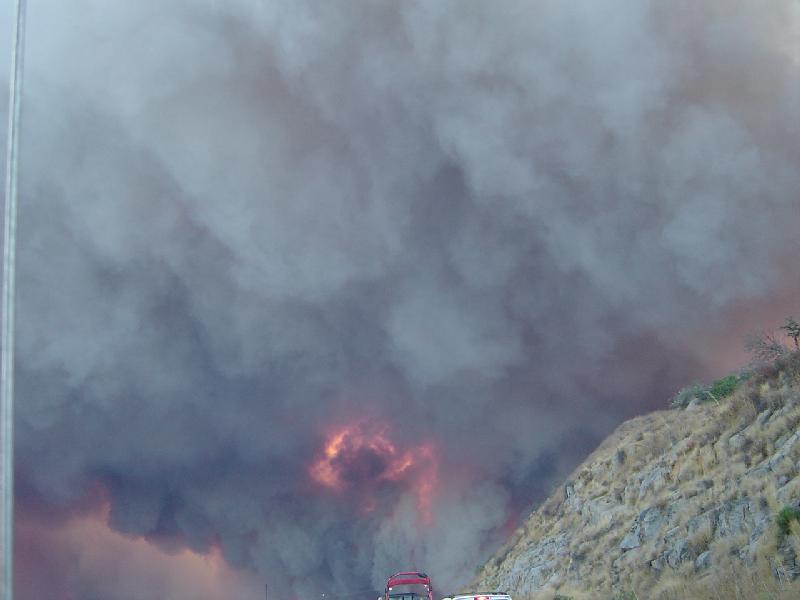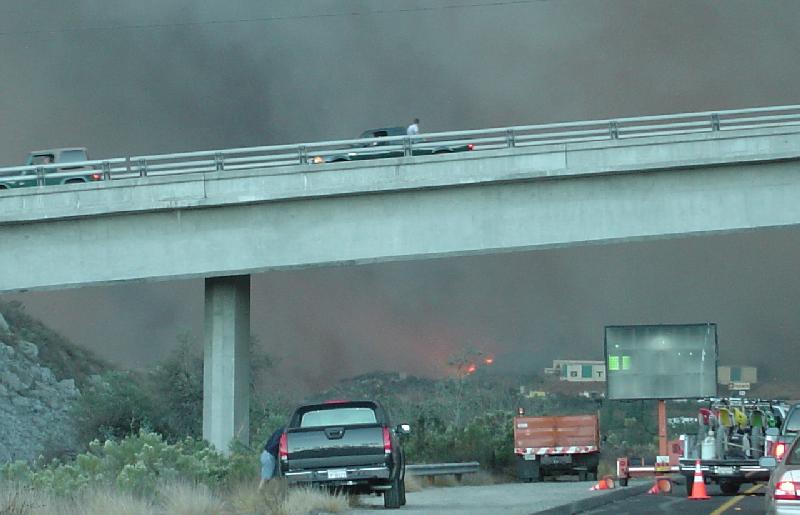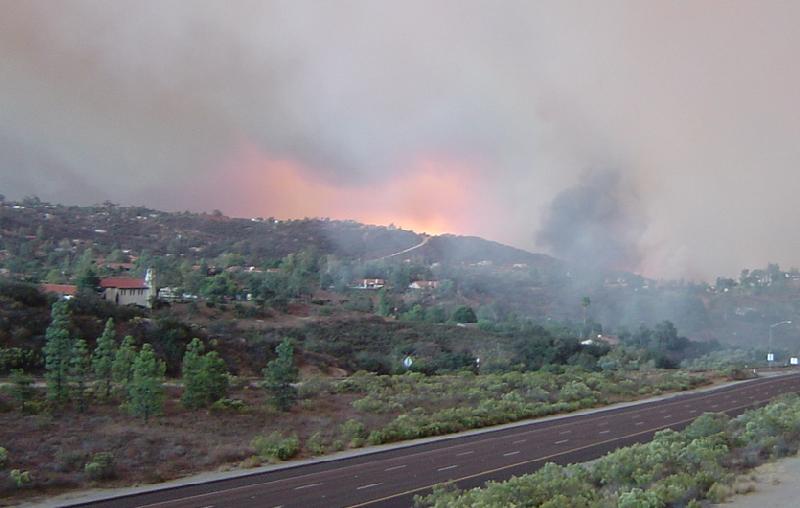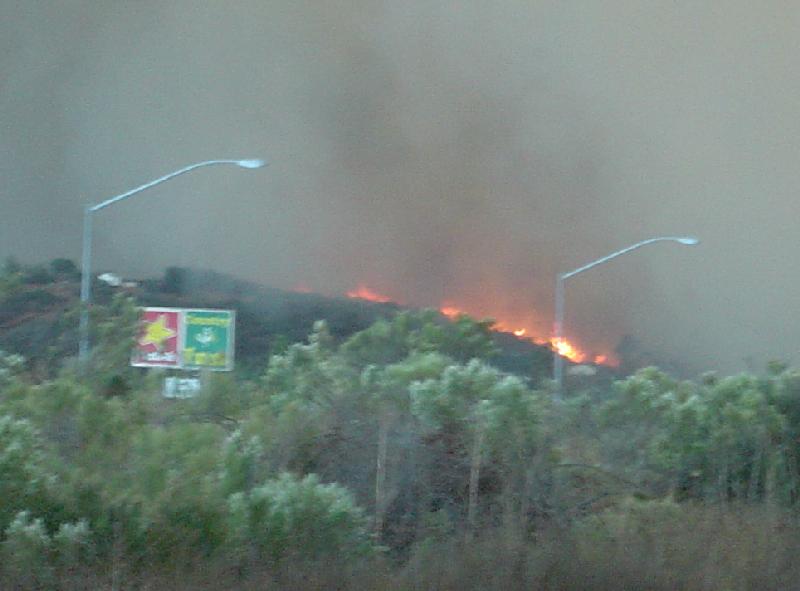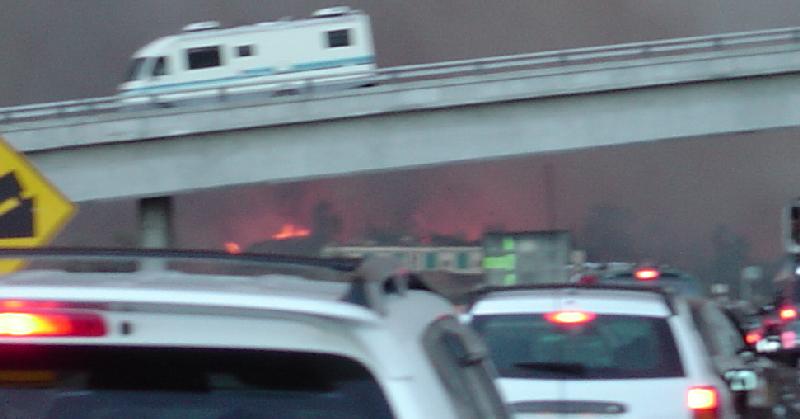 FLAMES 100+ FT HIGH TOOK EVERYTHING IN ITS SWIFT MOVING PATH

THE POLICE STOPPED ALL TRAFFIC AND WE WERE STUCK.  HIGHWAYS 8, 15 163, 5 AND 67 ALL CLOSED.  NOT JUST ONE FIRE BUT 4 LARGE FIRES BLOCKED AND TRAPPED PEOPLE.  NOTHING TO DO BUT WAIT.  WE GOT READY TO HUNKER DOWN FOR THE NIGHT WITH OUR ICE CHEST AND EMERGENCY BLANKETS.  WE PLAYED 20 QUESTIONS AND LITENED TO THE RADIO FOR NEWS.

ABOUT 8 O'CLOCK WE HEARD THAT IF WE WENT EAST ON HIGHWAY 8 TO BUCKMAN SPRINGS ROAD SOUTH, WE COULD DROP DOWN TO HIGHWAY 94 AND HEAD WEST INTO SAN DIEGO.  SO WE TRIED IT AND THIS IS WHAT WE SAW...

THIS IS WHAT WE SAW ON HIGHWAY 8

BOTH BUCKMAN SPRINGS ROAD AND HIGHWAY 94 CLOSED AFTER WE PASSED THROUGH... IF YOU SAW THE MPEG'S ABOVE, YOU KNOW WHY.

OUR HEARTS AND PRAYERS GO OUT TO THOSE EVACUATED FROM THEIR HOMES, FRIENDS AND FAMILY OF THOSE WHO HAVE DIED, AND TO THOSE FIGHTING THE WORST FIRES IN OUR CITY'S HISTORY.

JOHN SPOTTING FOR VEHICLES AND TAKIING PICTURES & VIDEO.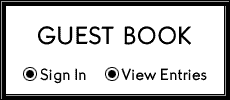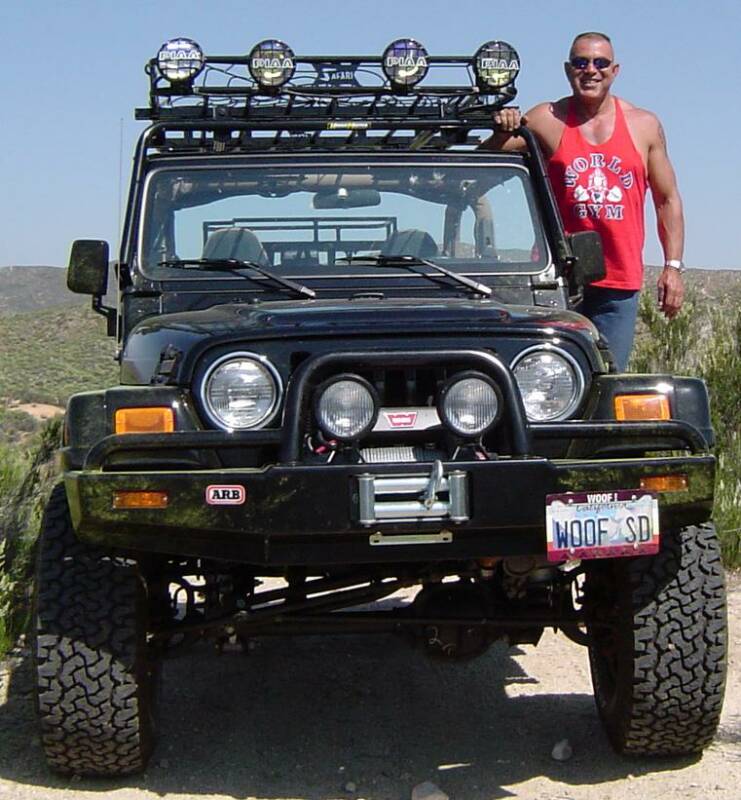 I THOUTHT...

IN AN OPEN TOP JEEP,  IF THE FLAMES  JUMPING THE FREEWAY DIDN' T KILL YOU, THE SMOKE WOULD.

I KNEW I COULD JUMP THE MEIDAN AND HEAD BACK IF ANYTHING GOT BAD.

Share your thoughts with others viewing this page here.